Friday October 11th & Saturday October 12th 2018
Chief Stewardess: Terry Serone
Deputy Stewards: Brendon Disson & Cameron Bennett
Disputes Committee: Terry Serone, Cameron Bennett, Brendon Disson, Doug Bennett
Entry Fees:
$5.00 Members; $8.50 Non-Members
$4.00 (Members & Non-Members)
Entries Close:          5pm – 4th October 2019
No late entries accepted
Age of stud cattle as at 1st October 2019.
Owners to appoint competent and responsible handlers at all times.
All attendants must obey orders of stewards. Any party may be removed from the ground for not complying.
Exhibitors/Owners must have Public Liability Insurance extended to include attendance at Casino Show 2019. Photocopy of Certificate of Currency must accompany entry form.
Exhibitor must hold current Public Liability Cover – $10 million dollars minimum.
All stud stock must be eligible to be registered with their respective Breed Societies & have registered name on entry form.
Cows in stud beef classes 3 yrs. & over must be in calf or show signs of having been a breeder.
Bulls over 12 months must have a nose ring which is to be used.
Bulls over 6 months be penned or tied up immediately on entering ground.
Offenders are liable to be expelled.
All bulls must be weighed by 1pm Friday 11th October 2019
Only 1st prize animals can compete for Champion. Animals over age of 20mths can compete for Senior Champion. Animals placed 2nd in a class of the animal placed Champion can compete for award or Reserve Champion.
If a doubt arises in the mind of the judge or judges in any class as to classification of a competing animal, the matter will be referred to the Chief Steward for consideration.
In all classes, judges will award 2nd and 3rd places.
There must be 2 exhibits in classes except aged bulls or 1st prize will be awarded except in classes where a judge recognizes an exhibit to be of high merit and recommends a prize.
All exhibits to be bona-fide property of owner except where otherwise stated. All exhibits from a partnership must be bona-fide property of the firm exhibiting same and no animal owned by an individual member of the firm will be eligible for a prize unless exhibited in his own name.
 Attention is drawn to the fact that all calves paraded with their mother be eligible for registration to be not more than 8 months of age and if paraded with cow cannot be shown in single classes
Entry forms must be completed in every detail and pedigree supplied, otherwise entry will not be accepted. Substitute is allowed in Pen & Group classes.
Rural Youth exhibits are eligible to compete in Open Classes.
Judging of Rural Youth cattle will commence at 7.30 a.m. Saturday
All cattle must be made available for inspection to persons nominated by the Society at any time.
The Society will not under any circumstances, hold itself responsible for any loss or miss-delivery of livestock or other exhibits at the Society's exhibition, or any damage thereto.
All prizewinners must parade at such times as the stewards may require. Animals are not to leave the ring until Parade is finished without permission. This rule will be strictly enforced.
Classes to be led and prize winners paraded in the Grand Parade. All persons leading exhibits in judging ring must be suitable.
All persons leading exhibits in judging ring must be suitably attired. (Dust Coats, Breed Uniforms.)
Judging of School Steers, Paraders, Open steers and George N Fuhrmann Heifer Futurity to take place on Friday 11th October commencing at 2pm.
Beef Cattle General Classes will be judged on Saturday 12th October 2019 commencing at 8am.
Order of judging to be determined by Chief Steward prior to 8:00 a.m.
Any dogs brought on to the Showground must be under strict control and will be the responsibility of the owner.
Exhibitors should be aware that animals at foot that are entered in a calf class cannot be shown on the dam as a cow and calf unit. Similarly any animal shown on the dam cannot be entered in the calf class. Animals may be entered into competitions but at the owner's own risk.
It will be at the discretion of the committee to mouth animals up to 20 months of age.
The stewards reserve the right to have any animal removed from the judging rind, main arena or other areas if in their opinion that such animal is classed as dangerous, intractable or is disadvantaging other exhibits.
All exhibits to be tested for Pestivirus – as per ASC instructions
Minimum JBAS to be 6 or higher
Whilst on the showground you must be 12 years of age as of the date of the show to lead any bulls unless otherwise stipulated
No power will be available for blowers.
Any exhibitor intending to bring electrical equipment to the Showground will be required to ensure that such equipment is fitted with residual current protection and that all electrical leads, tools and appliances have been inspected by a licensed electrical contractor and currently tagged. This is essential for the safety of all exhibitors and the general public and is a requirement of the Workplace Health and Safety Act or 1995. The Act imposes very severe penalties in the event of non-compliance with its provisions. Any exhibitors should check all electrical equipment and leads before coming to the Showground to avoid the occurrence of any difficulties.
Generators can be housed on the road side of the cattle pavilion
The Cattle Committee reserves the right to prepare shed allocation for all cattle
TICK REGULATIONS:
It is the responsibility of each Exhibitor to make their own inquiries re current Tick Regulations required to allow them to exhibit their cattle at the 2016 Show.
NLIS:
We have been advised by Casino RLPB that all cattle attending the 2016 Show must have an NLIS device inserted.
GST:
The Casino Show Society is required to pay GST on all entry fees received. All entry fees stated in the schedule included GST. All exhibitors must pay the GST inclusive entry fees whether they are registered for GST purposes or not.
Exhibitors who are registered for GST purposes may be able to claim a credit for GST paid. To assist for any claim for credit we will forward a Tax Invoice/ Receipt to all Exhibitors who provide their ABN number on the Entry Form.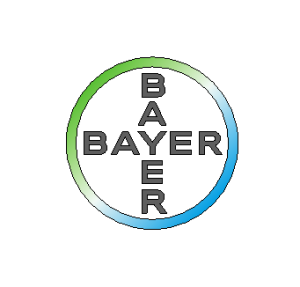 Bayer Animal Health
High Achiever Award
Hosted by Far North Coast Group of Show Societies Inc.
"Growing the potential of the Far North Coast"
The Bayer Animal Health High Point Achiever Award is designed to encourage and reward seed stock beef producers for participating and supporting Group One Agricultural Shows throughout the year. Eligible Shows include: Bonalbo, Woodenbong, Grafton, Maclean, Nimbin, Kyogle, Casino, Lismore, Alstonville, Murwillumbah, Mullumbimby and Bangalow. The award will be announced after Bangalow Show in 2019.
The winner of the Bayer Animal Health High Achiever Award receives $1,000, runner up receives $500 and third place will receive $250.
This competition is open only to exhibitors who enter beef cattle under the same Exhibitor Name throughout the competition year. No Group class points will be included.
The Bayer Animal Health High Point Achiever Award will be judged based on the following points:
| | |
| --- | --- |
| Category Judged | Points |
| Participation per show | 25 |
| Champion of Champion/Grand Champion | 5 |
| Champion | 3 |
| Reserve Champion | 2 |
| First in Class | 3 |
| Second in Class | 2 |
NOTE: Points are cumulative, i.e. the winner of a Class, Champion and Grand Champion would obtain 11 points (3+3+5).
TIME
Event
2pm
School Steer competition

Champion School Steer Shirley Green Perpetual Trophy

Sponsored by Robert and Brenda Green and Family

JUNIOR PARADERS:   No entry fee

 

Classes       Under 13 years as at 1st October 2019

                    13 – 19 years as at 1st October 2019

                    19 – u/25 years as at 1st October 2019

 

Sponsored by: Willow Oak Santa Gertrudis & Casino Show Society

 

Parader's must parade either female / steer under 20 months. Parader's proof of age may be required.

Contestants to nominate with appointed steward on the day.

Sydney Royal requirements are Female under 20 mths or Steer at the discretion of the committee.

4pm
Led Steers

ALL BREEDS LED STEER:  (No perm. Teeth)

Class A: 400 kg & under.

Class B: over 400 kg.

Champion All Breeds Led Steer

5pm
Heifer Show – See page 7 of printed schedule for details
6.30pm
Young Auctioneers Competition

Section 1 – Employed Auctioneers

Section 2 – Novice  (open to young and aspiring auctioneers)
Sponsored By  Casino Auctioneers Association
HEIFER FUTURITY
Sponsored by George & Furhmann
Friday 11th October 2019
Approx. 5.00pm
Followed By a BBQ and Refreshments
Entries Close:  5pm – 4th October 2019
CLASSES: Age up to and including 1st October
H1 – Under 12 months
H2 – 12 – 16 months
H3 – 16 – 20 months
ENTRY:    $11.00
PRIZES:
1st – $125.00
2nd – $75.00
3rd – $30.00
CHAMPION JUNIOR HEIFER:
Trophy donated by Little Valley Braford Grazing
RESERVE JUNIOR CHAMPION HEIFER:
Trophy donated by T & S Serone
BREEDERS GROUP
Class D: 3 animals any age, 1 Bull & 2 females for general classes, owned & breed by exhibitor.
WAL & JOY BENNETT MEMORIAL TROPHY
| | | | |
| --- | --- | --- | --- |
| Bos Indicus | British | Euro | |
| 1 | 15 | 29 | Bull under 12 months |
| 2 | 16 | 30 | Bull 12 & under 16 months |
| 3 | 17 | 31 | Bull 16 & under 20 months |
| | | | Junior Champion Bull |
| | | | Reserve Junior Champion Bull |
| | | | |
| 4 | 18 | 32 | Bull 20 & under 24 months |
| 5 | 19 | 33 | Bull 24 & under 30 months |
| 6 | 20 | 34 | Bull 30 months & over |
| | | | Champion Bull |
| | | | Reserve Champion Bull |
| | | | |
| 7 | 21 | 35 | Female under 12 months |
| 8 | 22 | 36 | Female 12 & under 16 months |
| 9 | 23 | 37 | Female 16 & under 20 months |
| | | | Junior Champion Female |
| | | | Res. Jnr. Champion Female |
| | | | |
| 10 | 24 | 38 | Female 20 & under 24 months |
| 11 | 25 | 39 | Female 24 & under 30 months |
| 12 | 26 | 40 | Female 30 months & over |
| | | | Champion Female |
| | | | Reserve Champion Female |
| | | | |
| 13 | 27 | 41 | Sire's Progeny - 3 head (Bulls & Females) |
| | | | Owned & bred by Exhibitor |
| 14 | 28 | 42 | Exhibitor's Group – 3 head (Bulls & Females) |
| | | | Owned & bred by Exhibitor |
| | | | |
| --- | --- | --- | --- |
| | Bos Indicus | British | Euro |
| Bull & Female; Owned & bred by Exhibitor. | 43 | 43 | 43 |
| Pair Bulls; Owned & bred by exhibitor. | 44 | 44 | 44 |
| Pair Females; Owned & bred by exhibitor. | 45 | 45 | 45 |
Junior Champion Male
Junior Champion Female
Senior Champion Male
Senior Champion Female
Supreme Beef Exhibit
Supreme Beef Exhibit Prize: $100.00
Sponsored by Mogul Brahman Stud